Navigation items and banners
---
---
---
Individual Experiences of Forced Labor
The living conditions of the forced laborers varied according to their status, site of employment, their background and gender.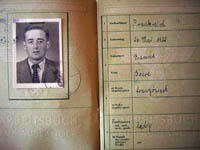 Page from the workbook of Paul Ch., French forced laborer
Civilian forced laborers had more freedom than prisoners of war or concentration camp prisoners. Forced labor in mining and bunker construction was worse than being deployed in individual households or on farms. Conditions other than in the German Reich itself prevailed in the occupied territories.
Women suffered additional harassment. People of Slavic descent were especially discriminated against. Roma and Jewish "slave laborers" were even targeted as victims of "Vernichtung durch Arbeit" (extermination through labor).
The term "forced labor" covers several very different forms of employment. The diversity of these experiences can be seen in the vastly differing memories of individual survivors. A selection of biographies in the archive depicts the diversity of the lives and experiences of the witnesses. ( » Example Biographies from the Collection).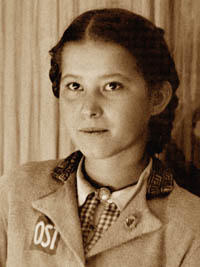 Walentina K., "OST-Arbeiter"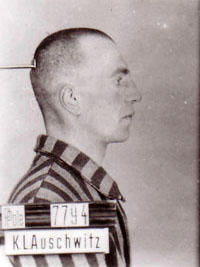 Józef M., Polish concentration camp prisoner and Auschwitz trial witness
---
---
News
This spring - 80 years after the handover of power to the Nazis and 67 years after the liberation - new projects of rememberance in Berlin offer information also on the history of forced labor.
03/25/2013
From January 9 until  March 8, 2013, the international exhibition "Forced Labor. The Germans, the Forced Laborers and the war" is on display in the Royal Palace of Warsaw.
12/18/2012
On November 4, 2012, our interview partner Claudio Sommaruga died at the age of 92.
11/20/2012
---